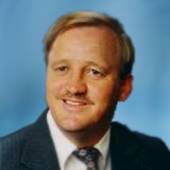 By Charles Stallions, 800-309-3414 - Pensacola, Pace or Gulf Breeze, Fl.
(Charles Stallions Real Estate Services )
PENSACOLA FL: Charles Stallions Real Estate Report, 01/19/2013   Homes For Sale, Buyers Rebates, Free Foreclosure List   Real estate app posts listings from iPhones Next big tech thing? Contract a new listing and one day post it instantly in the MLS through an iPhone or iPad app. Read more. NAR Call for Action: This is really important Homeownership is under attack. Tell lawmakers to "do no harm" to the real estate market. Click here to take action. Forget ability - clients must like you first Rational thinking doesn't always drive selection of a Realtor or home - emotions do. That makes likeability important. Read more. Sign up for our Newsletter  Tips and Tricks 10 tax tips for sellers   Click Here, for homes for sale Click Here to go view rental listings   Let US Pray O Lord, thank y...