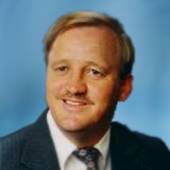 By Charles Stallions, 850-476-4494 - Pensacola, Pace or Gulf Breeze, Fl.
(Charles Stallions Real Estate Services )
11.28.2013, Charles Stallions Home Report for Pensacola Florida 32514   Rental-home business moves to Wall Street Blackstone Group, one of the biggest corporate owners of Fla. homes, now bundles rent checks and sells them as securities. Move has good and bad implications. Read more. NAR: Commercial market recovery remains uneven Smaller transactions - properties under $1 million - are moving incrementally, but expensive properties priced above $2 million are doing much better. Read more.     .Zillow, Trulia and Realtor.com know as much about real estate in Pensacola, Pace and Gulf Breeze as most people know about Mars or Venus so stop it already, even by there own admission they are correct about 20% of the time. A seller can do better than that by looking at the tax rolls. Get local ne...