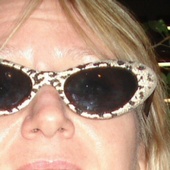 By Loretta Buckner, Your GREEN Real Estate Consultant For Life!
(Real World Properties, Inc.| Your Real Estate Consultant for Life)
Wow--this is a phenomenal deal--fifteen other homes for sale in this neighborhood, which is a really good one in Tarpon Springs--and this one is priced near the bottom of the list...and it's been COMPLETELY UPDATED!! This is NOT a foreclosure, this is NOT a short sale--this is just one GREAT value--so come and take a look!   To GET TICKETS for the next FORECLOSURE BUS TOUR, FILL OUT THE: EASY ONLINE FORM Be sure to tell us how many tickets you'll need, the cost for the entire day will be only $25 per person. Thanks for your interest, and best wishes in your home search. For more Tips and strategies if you are facing foreclosure-check my website Facing Foreclosure?GET GOOD ADVICEFREE INFORMATIONwww.RealWorldPropertiesShortSale.com > Search Pinellas Homes FREE How To Buy3, 4 or 5 BedroomB...