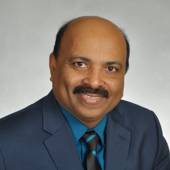 By Jacob Thomas, Weston, Davie, Coopercity, Southwest Ranches, Miramar Realtor, South Florida Estate Homes Inc.
(South Florida Estate Homes Inc)
4 bed 2 bath Foreclosure in Sawgrass Preserve Sunrise     Checkout this foreclosure home here....Click here for more information   Current homes for sale in Sawgrass Preserve..Click here   Foreclosures in Sunrise...Click here   Short sales in Sunrise..Click here   What's for sale in Sunrise...Click here   Sawgrass Preserve is a gated community of over 275 homes on over 50 acres. Most homes in the community are either single and two story, with preserve, water or pool views. The first homes of Sawgrass Preserve were built in 1996, and the last in 2001. These contemporary Mediterrean-style homes were built according to strict Florida Building Codes, CBS with gable bracing and hurricane protection designed to withstand winds exceeding 140 MPH. Built by Landstar Homes, it is also one of on...