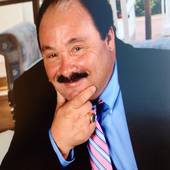 By Joe Kendall Broker, It's Always best to talk to "Broker Joe"
(Keller Williams Elite Realty )
Sanibel Island Florida. If your in the market for buying a condo on Sanibel Island ? My favorite part of the island is the lighthouse pointe! the morning walks around the pointe is the perfect getaway from the everyday life of the real world. The sunrises, the sunsets, the birds, the fish and tall the beach life in general makes you feel your in a special place and you don't have to drive a car to get there ! The lighthouse end of the Island features many great Condo developments including Lighthouse point where I myself spent many days fishing from the shore or the fishing pier and enjoying the evening and morning walks along the shoreline.  Call or email me today for a complete list of Condos for sale on Sanibel Island ! " Discover the Island Life" on Sanibel Island !