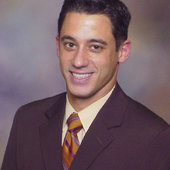 By Michael Urbinato, Guidance..Action..Results!
(Platinum Elite Realty, LLC)
Clinic for the Rehabilitation of Wildlife (CROW)   Where: 3883 Sanibel Captiva Road Sanibel, FL 33957 Contact: (239) 472-3644 or email info@crowclinic.org   Saving Wildlife Through Care, Education, and Collaboration Over the summer one day while getting ready to head out to the Sanibel Causeway, I found what appeared to be a young woodpecker in the backyard. It was injured and sort of hopping around, it didn't seem able to fly. The solid privacy fences had it stuck in a corner. I just thought how terrified it must be, hurt and stuck in the corner of two big walls. Who do you call for something like this?? I remember hearing about CROW - Center for Rehabilitation Of Wildlife on Sanibel Island. On a Sunday I was able to get someone on the phone and told them what we had, they told us to ...