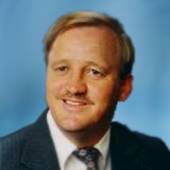 By Charles Stallions, 800-309-3414 - Pensacola, Pace or Gulf Breeze, Fl.
(Charles Stallions Real Estate Services )
Here is a great article written by Tara-Nicholle Nelson Click here to read more. Hardly a day goes by that I don't get an e-mail or call on whether a person can or how soon after a foreclosure or short sale can the buy a home. The hard, fast and safe rule is three years in my opinion but if a person is willing to pay a higher interest, take owner financing or a lease with option it could be sooner. Most buyers that contact me don't want to miss these great buys, I always say that there is a great buy in any market and I can prove it regardless of the fact it is a sellers market or a buyers market. My suggestion to these folks is to be patient, come in for a FREE consultaion and let me look at their indivisual situation as to the facts. I can do a lot for someone over the phone but when ...