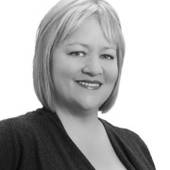 By Julia Horton, ASKjulia. REAL estate. REAL answers.
(Coldwell Banker Realty)
Lately, when not in the Keller Williams Realty Palm Harbor office, we've run into far too many bored Palm Harbor real estate agents.  Some are from real estate offices that are on the verge of closing.  I plead to them "There IS hope.  There IS a success plan!".    Most often it lands on deaf ears.  I must not be conveying my message with enough conviction, or maybe I come off as annoying, or maybe I'm just too busy to do so properly.     On Monday, I was told about a Palm Harbor real estate agent, a fairly well known one just a short year or two ago, was looking for a part time job.   We'll call her Sally. On Tuesday, I ran into another Palm Harbor Realtor that used to do a LOT of business in Pinellas County, and let it suffice to say that the opposite has been true for her lately.  We...