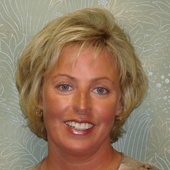 By Liz Streed, Holley By The Sea, One Stop Realty Shop!
(PRUDENTIAL Holley Properties R. E.)
By Liz Streed, Realtor - www.SURF4TURF.NET PRUDENTIAL HOLLEY PROPERTIES R.E. Opportunity is knocking for those considering homeownership for the first time. Historically low interest rates and lower home prices in most markets have brought first-timers to the market in droves throughout the year. In fact, these consumers represented about half of home sales logged during 2009, according to the National Association of REALTORS®, a significant increase from historic levels. And the favorable conditions that prompted many of these first-time buyers are likely to continue. President Obama in early November signed into law a five-month extension of the first-time homebuyer tax credit of up to $8,000, as well as a new tax credit of up to $6,500 for existing homeowners who want to purchase a h...