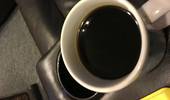 By Charles Stallions Real Estate Services, Buyers Agent 800-309-3414 Pace and Gulf Breeze,Fl.
(Charles Stallions Real Estate Services Inc)
Gulf Breeze Fl: Real Talk with Joyce Kelley, you bring the Gossip, 12.23.2012 Homes For Sale, Buyers Rebates, Free Foreclosure List NOW YOU KNOW   Rate on 30-year mortgage ticks up to 3.34% It's a minor change, however, and only 8% of experts polled by Bankrate.com expect further increases. Read more. Census Bureau releases new tool: Easy Stats Look up a city or county's demographics broken down by housing type through Census Bureau's simplified webpage. Read more. What's really driving rise in home prices? Number of factors leading to tighter market - more buyers, fewer properties and record-low mortgage rates, for example. Read more. Sign up for our Newsletter  Deals and More Deals 10 tax tips for sellers     Click Here, Home for sale    Click Here View rental listings       "You can ...