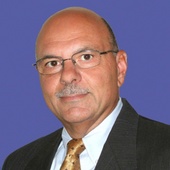 By Bob Pisa, Broker Associate, Commitment, Service, Satisfaction...
(Downing-Frye Realty, Inc. Naples, FL)
Collier County - Naples - Set For Future Major Residential Development Canadian Builder to invest and develop eco-friendly resort. Reported in today's Naples Daily News... Just a few miles south and east along Tamiami Trail between U.S. 41 an Naples Bay lies a large plot of land (about 2,300 acres) that is now under contract for purchase. Sale to close by the end of the year. 1,600 homes are planned with more than half dedicated to natural habitat.Development to begin in 2013Overall project first approved in 1986 Minto Communities, from Canada, announced plans for the project on Monday citing Naples as having always been "a very desireable area." Two thousnad three hundred acres is about the size of Naples' Pelican Bay community.