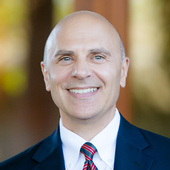 By Mark Simoff, Your Buckeye Connection in Naples Florida!
(Downing-Frye Realty)
Why a Park Shore Condo?  Many who are considering Naples FL for a winter home first consider a Park Shore Condo.  Perhaps the most obvious reason is the beach and the warm soothing waters of the Gulf of Mexico!  Your choice of a Park Shore condo is located along Gulf Shore Blvd. in Naples, Florida. A number of the condos situated along Gulf Shore Blvd. on the Gulf side of the street run from 20 to 30 stories high. A Park Shore condo ranges in price from the 300's for a comfortable 2 bed 2 bath unit to over $10 million for an ultra modern palace in the sky. For many second home buyers, a Park Shore condo offers the beautiful location they desire, the ability to walk or bike to the beach, while living in an amenity rich building.  Also important for the Park Shore condo owner, is the feel...