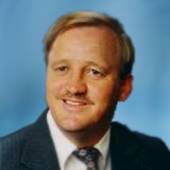 By Charles Stallions, 850-476-4494 - Pensacola, Pace or Gulf Breeze, Fl.
(Charles Stallions Real Estate Services )
  Some sellers have permanently opted to rent out their old homes rather than sell, but skyrocketing rents have pushed even more into that landlord category. NEW YORK – With single-family home rents skyrocketing and many prospective buyers priced out of the market, renting out an old home has, to some sellers, become more attractive than selling. The result: A shrinkage in listings of homes for sale, which causes prices to rise even as sales lag. Brokerage HouseCanary reports that the portion of home listings delisted without going under contract climbed 58% in August from a year earlier. However, the overall number remains a small percentage of total listings. "People are hearing that rents are going up, so they're saying, 'Well if I can't sell it for what I want, I'll just rent it, b...