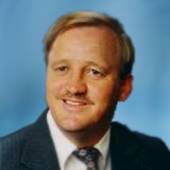 By Charles Stallions, 800-309-3414 - Pensacola, Pace or Gulf Breeze, Fl.
(Charles Stallions Real Estate Services )
PENSACOLA FL: Charles Stallions Real Estate Report, 12/24/2012   Homes For Sale, Buyers Rebates, Free Foreclosure List   Mortgage delinquencies to stay high in 2013 However, it's a backlog - not new cases. If ignoring delinquencies over a year old, numbers look historically normal. Read more. Freddie Mac: Expect good things in 2013 "Big change from a year ago" includes no shadow inventory threat, rising values and increase in household formations. Read more. Fla. revives land-conservation program It's not much, but it's something. State approved 21 projects Tuesday it will try to buy with an $8.4M budget. Read more. Sign up for our Newsletter  Tips and Tricks 10 tax tips for sellers   Click Here, for homes for sale Click Here to go view rental listings   Let US Pray Dear God, I want to ...