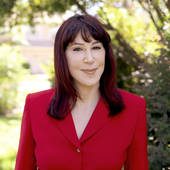 By Wendy Rulnick, "It's Wendy... It's Sold!"
(Rulnick Realty, Inc.)
This spacious home just sold as a HAP sale in Emerald Village, Fort Walton Beach, Florida.  HAP is the Homeowners Assistance Program for U.S. military members who have orders to relocate (PCS).  When the service member's home cannot be sold at a price sufficient to cover an existing mortgage, HAP may pay some, if not all, of the deficit.  This saves our Air Force, Marines, Navy and Army members from foreclosure or short sale, preserving their credit.Some of the qualifications for the HAP program are:1. PCS orders at least 50 miles from the primary residence2. The original contract to purchase the home had an effective date prior to July 1, 20063. The home was the primary residence at the time of ordersMany Eglin Air Force Base, Hurlburt Field and Duke Field service members have qualifi...