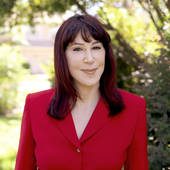 By Wendy Rulnick, "It's Wendy... It's Sold!"
(Rulnick Realty, Inc.)
Sometimes it's good to pre-scout what properties you are showing buyers in Fort Walton Beach, Florida.  I recently sold a Palm Court Yacht Club condo on Okaloosa Island, but I hadn't seen it yet. The buyers, long time clients of mine, knew of the building and when a tempting listing came on the market, they made an offer based on the photos. It got accepted and is now "pending". Since they are coming into town, they wanted to see the unit in person, and I'd never been there. I've sold a lot of condos and houses on Okaloosa Island, but not in this complex. So, I decided to take a look to get the lay of the land and be prepared for my buyers when I actually showed them. As I approached the Palm Court Yacht Club complex, I noticed was there were two ways to enter.  One was up a very high r...