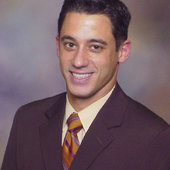 By Michael Urbinato, Guidance..Action..Results!
(Platinum Elite Realty, LLC)
3 weeks ago I receieved a call from an agent from MA who owns a home here in Lehigh and who's Mom wanted to buy a home in Whiskey Creek.   He said he was calling around to listing agents getting prices, doing drive bys... I offered to partner up with him and help them scour the market.    Told him I would be happy to show him everything in Whiskey Creek to find her the right home.    We all met later that afternoon and looked at 3 homes.    I brought a CMA showing everything in the development.  Over the next few days we tore the entire neighborhood apart.   We looked at everything in there that had the size and the pool.   We wrote a few offers.   We found one that was quite nice....Nice cabinets..nice counters...bathrooms nice...living area all tiled...split floor plan..AWESOME pool w...