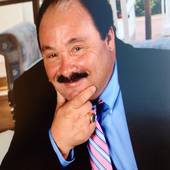 By Joe Kendall Broker, It's Always best to talk to "Broker Joe"
(Keller Williams Elite Realty )
Joe Kendall Realtor / Broker with Keller Williams Realty talks about the local real estate market on August 16th 2021 You know its real estate to get Caught up in all the media hype these days with so much going on here at home and around the world. Well, real estate can be very simmilar , we tend to believe more then we should when it comes to the media and the same can be said for the local media's spin on our local real estate market.We all know there is a shortage of inventory around the Country of homes for sale compared to the normal real estate markets of past years. there are many reasons of this, but the truth is if you are looking to buy there are plenty of home and condos on the market. What is different is the  approach your Realtor uses to win in multi offer situations, if ...