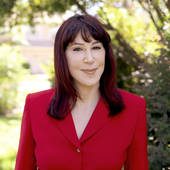 By Wendy Rulnick, "It's Wendy... It's Sold!"
(Rulnick Realty, Inc.)
The Homeowner Assistance Program (HAP) for the military has just received the Department of Defense directive that will affect military PCS sellers who are upside down on their mortgages.  I have published a series of updates on HAP, and this just-released update is summarized from the HAP website due to the urgent need for Eglin Air Force Base and Hurlburt Field airmen who have received orders: Although DoD guidance has been established, we are unable to begin processing applications until we comply with rule making procedures established by the Administrative Services Act. District field offices are reviewing applications for compliance with DoD guidance and will notify applicants of eligibility as early as possible.Implementation Rules and Eligibility Criteria for American Recovery a...