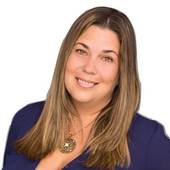 By Stephanie Leon | Miami Lakes Realtor®, Turning For Sale Into SOLD!
(Realty Empire Incorporated)
 TAHITI BEACH HOMES IN CORAL GABLES Tahiti Beach Homes is an exclusive neighborhood within Cocoplum in the City of Coral Gables. It is a community within a community. This is the ultimate luxury neighborhood in Coral Gables Miami with only 20 homes in this unique private oceanfront community. Tahiti Beach Homes can only be accessed through a guarded security entrance. Privacy with ocean views, and amazing architect is the key element for this community drawing in many celebrities, financiers, and international figures to call Tahiti Beach home and these estates are stunning. Several of the Tahiti Beach homes sit on lots offering upwards of 25,000 square feet. These homes are also unique in architectural styles merging a cohesive and attractive design, while boasting interior and exterio...