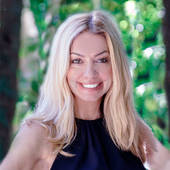 By Jill Penman, Coconut Grove & Coral Gables Lifestyle Expert!
(ONE SOTHEBY'S INTERNATIONAL REALTY)
The Annual Gifford Lane Art Stroll Poster Artist Contest is now in its fourth year! Everyone in the Grove looks forward to the Poster Artist Contest because it's a fun time of year when the whole block of Gifford from Oak to Day Avenues will be converted into one huge colorful art block party. Expect awesome works of art filled with color, delectable food, upbeat music and of course an opportunity to connect with your neighbors. If you're an artist, you can sell your artwork and crafts by setting up your own booth to share your talent with the community. Every year, there are over 60 artists who exhibit at the Stroll which will take place in March. There will be also be plenty of good eats to enjoy and you want to be sure not to miss one the most popular things at the Gifford Lane Art S...