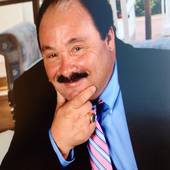 By Joe Kendall Broker, It's Always best to talk to "Broker Joe"
(Keller Williams Elite Realty )
        1418 se 32 Street  3 bed 2 bath located on 120 ft Wide Canal Asking $249,900 !      www.SandalsRealty.comJoe Kendall Realtor "Waterfront Specialist " with Sandals Realty writes, Waterfront property in and around Cape Coral Florida continues to showif you realy want to live on waterfront property with access to the Gulf ? Buyers are finding some great choices! Last Sunday, I had an open house and I was talking to a couple looking to buy and they are having a difficult time not finding a home but what one to purchase? The gentleman's wife said I wish I could afford to buy two or three and its very hard to decide on one! The water-views,locations,updates, pools, huge kitchens, I could go on and on she said! "it's very hard to decide on what ones the best for us! I suggested she tak...