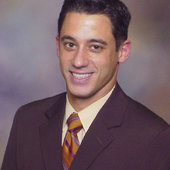 By Michael Urbinato, Guidance..Action..Results!
(Platinum Elite Realty, LLC)
My first night as a bartender at Ariani restaurant www.chefdario.com, my first guests at the bar, I meet a Realtor couple team on thier way to a showing.   We chatted a bit about the market and the changes it's been going through, they said I was brave to get in now.   So I told them my firm specalizes in negotiating short sales, foreclosure or pre-forclosures, and that most of our buyers are coming from other realtors.We created an excellent synergy as they, like many realtors, don't want to deal with short sales and would love to refer them to a specalist.   I in turn will keep them informed of our new offerings, many of which don't hit the MLS at all.Any one who would like to be added to my hotsheet list, please shoot me an email at mikeurbinato@gmail.com and I'll get you in the loop...