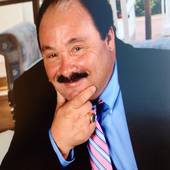 By Joe Kendall Broker, It's Always best to talk to "Broker Joe"
(Keller Williams Elite Realty )
  Joe Kendall Realtor with Sandals Realty 239-560-0726 the foreclosure and short sale specialist writes: After several weeks of discussions and lots of information emailed and faxed over to the Bank, they called (Countrywide ) and have  agree to do a short sale and take a cash offer on one of my properties listed for sale in Cape Coral Florida ! The Bank has taken the option not to go thru the courts and spend money to add another property to their list of already large list of inventory homes. I have been writing over the last several months that it can be done, here is an example that you can get yourself as a home owner off the records of being completely foreclosed on a property.This seller was already 4 months behind in the mortgage before she called me! Bank's are willing to agree...