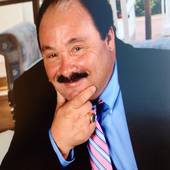 By Joe Kendall Broker, It's Always best to talk to "Broker Joe"
(Keller Williams Elite Realty )
      Joe Kendall Realtor with Sandals Realty Fort Myers/ Cape Coral Florida writes; I would like to suggest to my Readers, if you are looking for a newer construction home and would like a quick closing compared to waiting on a short sale? Then I would look at the bank owned property, currently listed for sale in Southwest Florida. Here is a list of bank owned property in Cape Coral Florida as an example of your choices! and what the current asking price from the bank. You will need to have a pre-approval letter from a bank and or mortgage company prior to making an offer. If you are paying cash you will need a letter from your bank stating you have funds in a account in excess of the contract price to be able to close on the transaction. Some of these homes do need some work, others a...