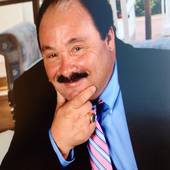 By Joe Kendall Broker, It's Always best to talk to "Broker Joe"
(Keller Williams Elite Realty )
    Joe Kendall Realtor with Sandals Realty writes, I get lots of phone calls from people thinking about doing a short sale and asking questions? Like, What is a short sale? Will the bank really work with me?  Well without getting to in depth I just want to briefly go over what is in a bank package of requirements. I can not speak for every bank and they all are a little bit different , but I would like to give you the most common documents that are request from the home owner by the banks.Hardship letter,  Explanation of the owner hardship requesting for assistance, Supporting Documentation, any letter, or form to support a hardship Financial Statement, Form is sent to you from the bank to be signed and dated. Federal Income tax returns, Copy of the last two years with W-2"s Bank State...