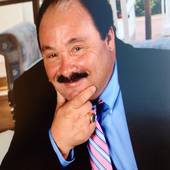 By Joe Kendall Broker, It's Always best to talk to "Broker Joe"
(Keller Williams Elite Realty )
 Joe Kendall Realtor with Sandals Realty writes, Cape Coral Bank Short Sale's home Cape Coral Florida Bank Short Sales. Here is some suggestions on just a few questions your Realtor should ask the listing agent? Before you go making an offer on a Bank Short Sale listed property. How behind are the sellers on the mortgage? Most banks on an average will not be  to serious in offers unless the seller is minimum 4 months behind in their mortgage. You would be surprised the amount of listed property out there is listed as a short sale and the seller is staying current on their mortgage. What motivation would the bank have, if the seller is keeping up with the payments? Has the bank agreed to do a short sale, based the required documents required from the seller? Has the seller meet all the r...