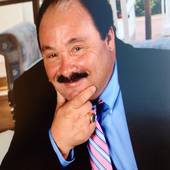 By Joe Kendall Broker, It's Always best to talk to "Broker Joe"
(Keller Williams Elite Realty )
 Broker Joe with Keller Williams Realty of Fort Myers & The Islands, a Cape Coral Resident and Waterfront Specialist for over 17 years talks about Cape Coral Waterfront Properties. Joe Kendall, Realtor with Keller Williams knows the Canal system of Cape Coral Florida spending a great portion of his life assisisting  home buyers and sellers for over two decades. If you are thinking about buying or selling a home in Cape Coral Florida, speaking with Broker Joe would be a wise choice before making the wrong decission.  Joe Kendall Realtor will always tell it to you straight, you may not agree but he is always going to be straight forward and honest with you! Here is Joe Kendall Broker with Keller Williams Realty contract information.Cell 239-560-0726Email BrokerJoe@me.comJoeSellsCapeCoralH...