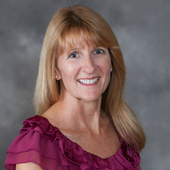 By Jill Winchel, We make it easy. You make it home.
(Royal Shell Real Estate - The Koffman Group )
 Did you know…???  Anyone who uses the Chiquita Lock to boat in and out of Southwest Cape Coral will have to find another option for a few days. Starting Monday, October 26th at 9:00 am, annual maintenance, including draining the lock area, and cleaning and repairing the gates and ballast tanks, will be done by the city. Coastal Engineering will do a structural inspection, also. The lock will reopen on Friday, October 30th. Did you know…??? Gulf access city boat ramps at Yacht Club, Horton Park, Rosen Park, or Burnt Store Road can be used as an alternative during this week. Did you know…??? If you'd like assistance with buying Cape Coral Homes for Sale, contact Ross Winchel at 239-898-1214 or Jill Winchel at 615-504-1185. We are both Realtors with Koffman and Associates at Century 21 Su...