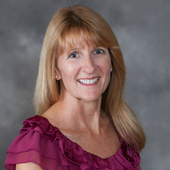 By Jill Winchel, We make it easy. You make it home.
(Royal Shell Real Estate - The Koffman Group )
Northwest Cape Coral Homes for SaleCape Coral is divided into 4 quadrants. The dividing lines are Santa Barbara Boulevard (running north/south) and Hancock Bridge Parkway, along with Embers Parkway (running east/west). You can tell which quadrant you are in by the directional prefix of the address. Homes in the northwest quadrant are mostly spaced out with one or more vacant lots in between. If you're used to wide open spaces then this quadrant is for you. Take note though that all of those vacant lots may one day have a house built on them.Some of the homes and lots in northwest Cape Coral have gulf access via Matlacha. You have to go south to the Pine Island Road area then west to reach Matlacha Pass. There isn't a lock to go through but you may have to navigate a bridge depending on ...