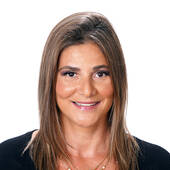 By Karina Kfuri Leal, ABR®, SRES®, PSA, Sales, Rentals & Prop. Manag. - FALO PORTUGUES!
(Leal USA Realty 561-350-3503 ( FALO PORTUGUES))
Karina Leal is humbled to have completed another amazing Education Program with the Harvard Law Executive School from May 15 through May 18, 2023 hosted at the Charles Hotel in Cambridge, MA.Karina K. Leal, joined by  70+ leaders from over 20+ countries, 30+ industries participated to the Harvard Education Program hosted by esteemed Harvard faculty: James K. Sebeunius, Guhan Subramanian, Daniel Shapiro, Robert Wilkinson, Sheila Heen, Brian Mandell and Deepak Malhotra."The only person who is educated is the one who has learned how to learn ... and change". - Carl Rogers.