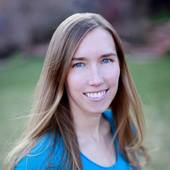 By Tara Skinner at Keller Williams Advantage Realty, - Connect with us!
(Keller Williams Advantage Realty)
Last year, a full year's worth of rain came down on parts of Boulder County within 48 hours. In the tiny town of Lyons, that fateful storm changed the course of lives forever. At the cofluence of the two creeks that run through town, the water level rose steadily until the banks were breached, then the water gushed over and just kept coming. The resulting devastation was worse than anyone could have ever imagined. In no time the entire town was underwater and all 2,100 residents had to be evacuated. With no electricity, phone service or wastewater treatment, the town literally shut down for 6 long weeks. When it was finally safe to return, the aftermath revealed that 20% of all homes in Lyons were completely gone. In Old Town, the homes that used to stand along the riverbanks stood no m...