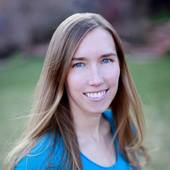 By Tara Skinner at Keller Williams Advantage Realty, - Connect with us!
(Keller Williams Advantage Realty)
The Belmar Neighborhood in Lakewood The Belmar neighborhood in Lakewood is one of the new living, working, shopping and dinning communities in Colorado. The great thing about these areas is they are built to resemble the older, downtown communities by having everything you need conveniently located nearby. The living spaces range from one-bedroom loft-style flats, five-bedroom rowhomes, live/work units and everything in-between. Only 5 minutes to downtown, 30 to DTC, and around 50 to the airport, these homes are great if you love to entertain. Spacious, convenient, and modern, stop by one of the markets on your way or meet up with friends at one of the many restaurants. Parents in for the weekend? Belmar has bowling, movies, and events year round. With the weather getting colder, Belmar...