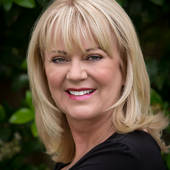 By Kathy Smiley, "Real Estate results that make YOU smile!"
(Rodeo Realty ~ Fine Estates Westlake Village)
Featuring 2034 Waterside Circle in the Signature Collection of North Ranch Westlake Village, CA Homes for Sale So, what does a home need to offer you here in Westlake Village, CA, in order for you to consider spending over $1,000,000, or even $2,000,000? Many, many things! Example: Located at 2034 Waterside Circle in Westlake Villlge, CA, a 5200+ SF estate on 19,000 SF private lot, built in 2000 in the prestigous Signature Collection of North Ranch, in Westlake Village, California. Listed at $1,390,000. 1. The Home represents a GREAT VALUE relative to the neighborhood. Priced $200,000 LOWER than the comparable listings, the home offers porcelain tile and natural distressed wood floors, granite countertops, a downstairs office, one downstairs guest room, huge family room that opens to sp...