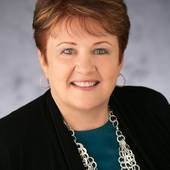 By Terrylynn Fisher, HAFA Certified, EcoBroker, CRS, CSP Realtor, Etc.
(Dudum Real Estate Group - BuyStageSell.com)
So here goes.  I just read a post on the Realtor Blog about being two faced if you tell your buyers and sellers that "its a great time to buy or a great time to sell" in this market.  Both buyer and seller in the same market and their reasons for buying or selling could make a difference in how you answer.  Does that make you two faced?  Don't we all analyze our client's needs based on their circumstances and answer them accordingly?  I would say most Realtors do.  And, I am thinking that the public, stagers and others need to understand some of these concepts before accepting such a statement as black and white, without knowing the circumstances and details of the conversation.  There are always two ways to look at things, including a down market.  The old saying when life sends you le...