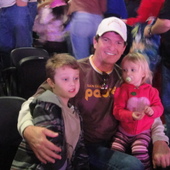 By Rob Denny, "Dream Home Specialist"
(HomeSmart Realty West)
Joggin For Frogmen San Diego 2014 - A Chance To Help Those Who Protect Us
 Where: Naval Training Center Park 2455 Cushing Rd. San Diego, CA 92106 Date: Saturday July 26, 2014 Race Starts 9:00am Recommend Getting There By 8:00am, 7:00 am if you are picking up your race packet 
 What: 5k Race/Kids Tadpole Trot/Beer Garden/After Party At Sammy's Woodfried Pizza
 Cost: $10-45   

 A Day For Family, Fun, Exercise And A Great Cause 

 Joggin' for Frogmen is a 5k run/walk to honor our Navy SEALs (Frogmen) and all military Heroes who have sacrificed their lives for us while protecting our country. It's a great opportunity to not only say thank-you but to donate money to help fallen heroes families. This is a "kid friendly" event as children aged 8-14 are encouraged to run in the "Tadpole" race...