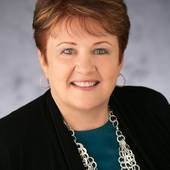 By Terrylynn Fisher, HAFA Certified, EcoBroker, CRS, CSP Realtor, Etc.
(Dudum Real Estate Group - BuyStageSell.com)
Listed yesterday, on the market today.  They called me to list their home and had read and learned about staging through their home search.  Perhaps looking at my newsletters and listed properties helped too...I'd like to think so.  SO, this is literally the FIRST and probably ONLY home I've ever listed that I didn't have to rearrange something, stage in some fashion.  It's just about perfect. Martinez Bungalow (California)- double sized lot included for $299,999!!!  Great Price, Great Property. This charming home is a 2 bedroom that has been updated to the maximum.  It boasts stainless steel appliances in the new kitchen.  Updated flooring, new windows, forced air heat, new plumbing and electrical, detached garage, inside laundry room and so much more.  This property is a true value wi...