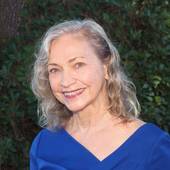 By Norma Toering Broker for Palos Verdes and Beach Cities, Palos Verdes Luxury Homes in L.A.
(Charlemagne International Properties)
Real estate agents spend a great deal of time (and money) generating leads. Without leads, a full pipeline and a sphere of influence our business is drier than the Sahara in summer. Without leads we have no one to sell, to close or earn a commission. We are always selling, but when you think about it, isn't everyone?   We must sell ourselves during a job interview, in our relationships and anytime we go after something we really want. Sometimes it is a simple process, sometimes the selling process is ongoing over a lifetime. Selling is not an embarrassment, it is a necessity of success.   Norma Toering & Team received a referral last week. The genesis of that referral began 20 years ago this month when I dropped my oldest son off at the University of California at San Diego. As luck wo...