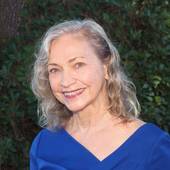 By Norma Toering Broker for Palos Verdes and Beach Cities, Palos Verdes Luxury Homes in L.A.
(Charlemagne International Properties)
Manhattan Beach luxury home sales for the month of January totaled nine properties including townhouses. The most expensive sale was $3,950,000 for a single family home at 128 8th Street. There are 14 Manhattan Beach luxury homes in escrow and only 8 Manhattan Beach luxury (priced over $2,000,000) for sale. The luxury market inventory is extremely limited with demand outpacing supply. If you are considering selling your Manhattan Beach luxury homes the numbers certainly indicated now is an excellent time to bring it on the market. If you personal circumstances are in agreement, Norma Toering and Team welcome the opportunity to meet with to discuss the your expectations and current market conditions. If you want to live the beach lifestyle and still be close to urban amenities Manhattan ...