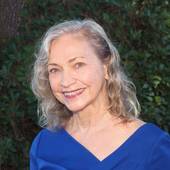 By Norma Toering Broker for Palos Verdes and Beach Cities, Palos Verdes Luxury Homes in L.A.
(Charlemagne International Properties)
Summer is here, and the beaches of Southern California are a major selling point whether buying or leasing property in the Beach Cities of Redondo, Hermosa and Manhattan Beach.  Who can resist the cool ocean breezes on a sunny California day?   Manhattan Beach offers a variety of properties for lease.  There is something for almost every budget.   18 Homes are available for lease in Manhattan Beach, CA ranging in monthly rents from $3,200 to $35,000. 12 Homes leased out during the month of May for $2,995/mo to $11,000/mo.  The average rental price from completed leases in May was $5,750/mo.   6 Condos/Townhomes are available for lease in Manhattan Beach priced from $5,000 to $10,500.  4 Condos/Townhomes leased in May in from $5,000/month to $9,000/month. Norma Toering & Team RE/MAX Palo...