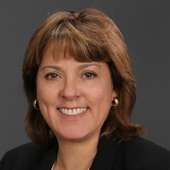 By Dorene Slavitz, Experienced. Ethical. Outstanding Results!
(Residential & Commercial Real Estate)
Week 1: Effective Heating and Cooling Water Heaters: On demand water heaters (Tankless) eliminate the need for a tank of hot water to be kept heated at all times, plus a solar water heater on the roof. Every day you get about 40 gallons of hot water for free. Tankless water heaters provide hot water on demand at a preset temperature rather than storing it, which reduces or eliminates standby losses. Replacing an electric water heater with a solar model can reduce costs by up to 80 percent a year, and over the 20-year lifespan of the appliance will prevent more than 50 tons of carbon dioxide emissions. Tankless water heaters also minimize piping and reduce standby heat loss. Water in the system is preheated by a solar thermal system on the roof of the house. The photovoltaic system can a...