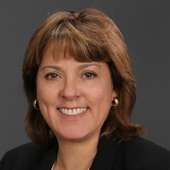 By Dorene Slavitz, Experienced. Ethical. Outstanding Results!
(Residential & Commercial Real Estate)
Homownership Programs (edit/delete)Homeownership Programs !TeachersCal STRS Home Loan: California State Teachers' Retirement System (CalSTRS) participants can use the CalSTRS Home Loan Program to refinance their existing home loan or to buy a new home.Teacher Next Door Program: Teacher Next Door program offers HUD-owned, single family homes located in designated revitalization areas, to teachers at a 50 percent discount. This program will benefit teachers, the children they educate and the communities they serve. HUD also provides law enforcement officers, teachers, firefighters, and emergency medical technicians with the opportunity to purchase homes located in revitalization areas at significant discount.Purchasers must be employed as a full-time law enforcement officer, teacher, fire...