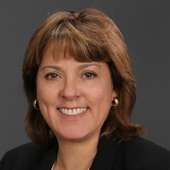 By Dorene Slavitz, Experienced. Ethical. Outstanding Results!
(Residential & Commercial Real Estate)
1Deep cracks in the foundation or basement walls.They can be signs that the foundation was laid on a poorly compacted base or poorly graded soil.2. Sagging floors or leaning walls. Foundation or structural problems with  could be to blame.3. Windows and doors that never sit well in frames or close properly.  If the beams, studs, and joists weren't correctly sized or assembled, the whole house may not hang together well.4. Cracks in interior walls. Wide cracks could signal a foundation problem( fine cracks are cosmetic, the result of normal aging)Wide cracks in Fireplace is also something to check out.5. Water damage. Warning signs include mold, rot, and insect infestation(termites are drawn to the moisture in the wood)  staining, swelling and discoloration , musty odors,. Possible caus...