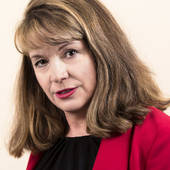 By KAREN SANCHEZ, ...Marketing your home like no one else will.
( Hamilton Landon Real Estate)
Hello Real Estate FANS!   Here is the news you can use regarding Real Estate in  the Town of Apple Valley.   So far this month (as of 8/17/11) there have been 46 home sales.   The average sale price is $140,798. The home averages 2039 sq ft. It sold for $67.04 a sq ft.   The lowest price home is $36,500 and the highest price home sold for $395,000.   The average house was on the market for 62 days before it found new owners.   CASH is still out there folks.  20 of the homes sold for cash. 13 homes had conventional loans. 11 homes sold with FHA loans and 2 had VA loans.   22 homes were REOs or bank owned. 4 homes were short sales.\   Interestingly 41 of the homes sold had a buyer's agent and a seller's agent.   If you have questions about homes in Apple Valley or other areas of the Victo...