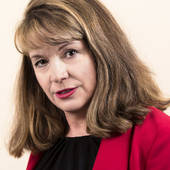 By KAREN SANCHEZ, ...Marketing your home like no one else will.
( Hamilton Landon Real Estate)
Apple Valley, CA Market Report for Dec. 2021 There were 159 home sales reported to HDAOR.com for the month of December in Apple Valley, CA. 109 of the homes sold in less than 30 days at an average of 101% of asking price.25 of the homes sold in less than  60 days for 99% of asking price. The smallest house was 400 sq ft. The largest was 4910 sq ft. The lowest reported sale was $45K, the highest sale was $775K. 79 sales were under $400K. The average home was 1369 sq ft. and sold for $316,866 in 23 days.  The home sold for 101% at $242. a sq ft. 73 homes sold over $400K, the average home being 2493 sq ft. It sold at $504,333. In 32 days.  At an average of 100% of asking price and was $208 a sq ft. 28 of the homes were in gated communities. 22 of the homes were in an over 55 community. Is ...