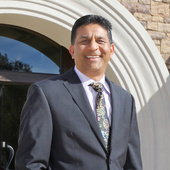 By Mahesh Mike Patel, Call Me And Consider It Done!
(First Team Real Estate)
What will 2013 Hold For Mortgages? If there is one thing that really affects the sale of homes or any other property, it is the interest rates! As you may know, there is a buyer frenzy going on right now, there are multiple offers on homes and many homes are selling over the asking price. One of the reasons is because of the low low low interest rates. The lower the rates, the lower the payment and the affordability to own a home becomes much easier, so the buyer pool increases. Of course, the low inventory of homes is also affecting the home buyer frenzy.   What will 2013 hold for Mortgages?    For a market analysis or a snap shot of what is happening in your zip code, you can simply go here and get an instant report! Market Insider Report. Do not hesitate to call or email me for any q...