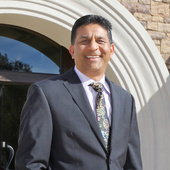 By Mahesh Mike Patel, Call Me And Consider It Done!
(First Team Real Estate)
Expired Listings - Why Some Agents Still List Them High, Knowing It Won't Sell. I have lsited and sold many expired homes. These are homes that were on the market, but did not sell. The most common reason why a house does not sell is usually because it is priced high. There are other factors why a house does not sell like condition and marketing etc.     I went on an expired listing last week. 15 minutes into the appointment, I knew I did not want to take the listing. The sellers had boght the home in April 2010 for at $300,000(not exact sale price). For job related reason, they have to sell, and so listed the house in Nov 2010 for $340,000!!.  Of course it did not sell. The market has gone down last year in Orange County, not up!  No remodeling was done either.  I recommended that they...