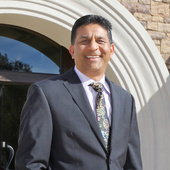 By Mahesh Mike Patel, Call Me And Consider It Done!
(First Team Real Estate)
So I sold a house a month ago. It was my listing for a house with equity sale. The one shot one kill title may sound a bit daring, but it makes a good point. I am sure after you see and hear the content of the vidoe that the title makes sense. The idea is that I sold a house, a listing where only one buyer showed up in 3 weeks, despite the fair market value of the house. That one buyer did see the house acutally bought the house!  A seller needs only one buyer to sell a house. They don't need 100's of buyers to sell a house. Here is the movie: One of my specialites is working on listing's that don't sell(Expired Listings). Most of these homes have had many buyers walk throgh them, they have had many many open houses and yet they don't sell. Again, One buyer One Sale, one shot one kill...