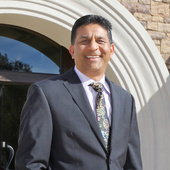 By Mahesh Mike Patel, Call Me And Consider It Done!
(First Team Real Estate)
Expired Listing -  The 4th Reason Why Your Home May Not Sell. I wrote a blog(vido blog) a year ago or so on expired listings. I had mentioned that there were many reasons a house may not sell. The 3 main reasons I talked about why a house may not sell are: 1. The house may be overpriced. 2. The house did not get the right exposure and marketing. 3. The seller was not motivated enough to accept the price and terms and conditions when they do they an offer(usually during the early days of the listing) So the market has changed drastically in the last 5 years or so. After talking to many buyers and sellers and agents about the offers, and canceled listings and the drama that goes while selling a home, the 4th Main reason a house may not sell is due to the Listing Agent!! We all know that s...