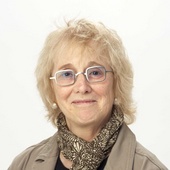 By Li Read, Caring expertise...knowledge for you!
(Sea to Sky Premier Properties (Salt Spring))
We've all experienced covid lockdowns...the first one in my area lasted for ten weeks, in 2020.   Many media projections were calling for gloom and doom for real estate post-pandemic.   Well, just goes to show that experts never know what's what.   As soon as restrictions lifted, then the secondary  home/rural regions erupted in busyness.    I love my island home...and it has seen its share of buyers seeking what it offers.   What we have ended up experiencing is that there is no post-pandemic, and real estate has arrived at few listings and many buyers.   I call it the flight to rural.    There is a cap on growth in my region, as the beauties of these islands are protected by the government.    Couple that with a real estate market in love with small communities and you know what's com...