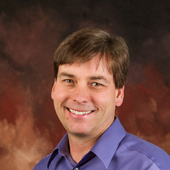 By Dave Conners, Are You Ready For Awesome?
(Keller Williams Check Realty )
I work as a buyer's agent for an active REO agent in the Central Arizona region.  My business partner Stephanie Woods often  has over 40 listings at any time. So when I get sign calls the first challenge is to figure out what property the potential buyer is looking at. Here is an example of one such call:   Example, Caller: "Yeah I'm calling about your house. It's a yellow house with a tree in front."   Buyers Agent (BA): What city is it in?"  Caller: It's got a birds nest above the front door."  BA: "Is that in Prescott Valley?"  Caller: "And its right next to my aunt Ethel's house with the 5 wrecked pintos in the front yard".   BA: "Oh yeah, that would be 1234 Ramble Way , let me look it up".  Caller: "How much is the rent?". BA: "....sigh".   Sometimes, even armed with a current prop...