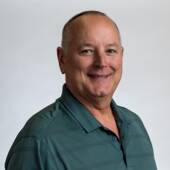 By Paul Guenther, The Extra Mile Is Part Of My Regular Route!
(Empire Title Agency)
  View this email in your browser Jun 30-July 06  l Flagstaff Region Flagstaff Art In The ParkWheeler Park  Map7/02-7/04, 9am-6pm Movies & ShowtimesFlagstaff Area 4th Of July ParadeElm & Beaver  Map7/04, 9-11am  Land That I Love ConcertFt. Tuthill Park  Map7/03, 5:30pm Queen Flash On Stage Continental Country Club  Map7/02, 6-10pm Find Waldo Local 2022Bright Side Bookshop  Map7/01-706, time vary Lights On The LawnContinental Country Club  Map7/01-7/04, 3-10pm Summer Movie-Sponge On The RunOrpheum Theater  Map7/04, 6:30pm 7th Annual Bags & BeerContinental Country Club  Map7/03, 10am-5pm Downtown Community MarketDowntown Flagstaff  Map Wed Nights, 4-8pm How to Take Great SparklerPictures with Your Phone Tips for creatinga pest-free patio Celebrate with10 Easy Recipe Ideas Perfect 4th of J...